Lukas Osladil Wins Arnold Classic Brasil
April 23, 2017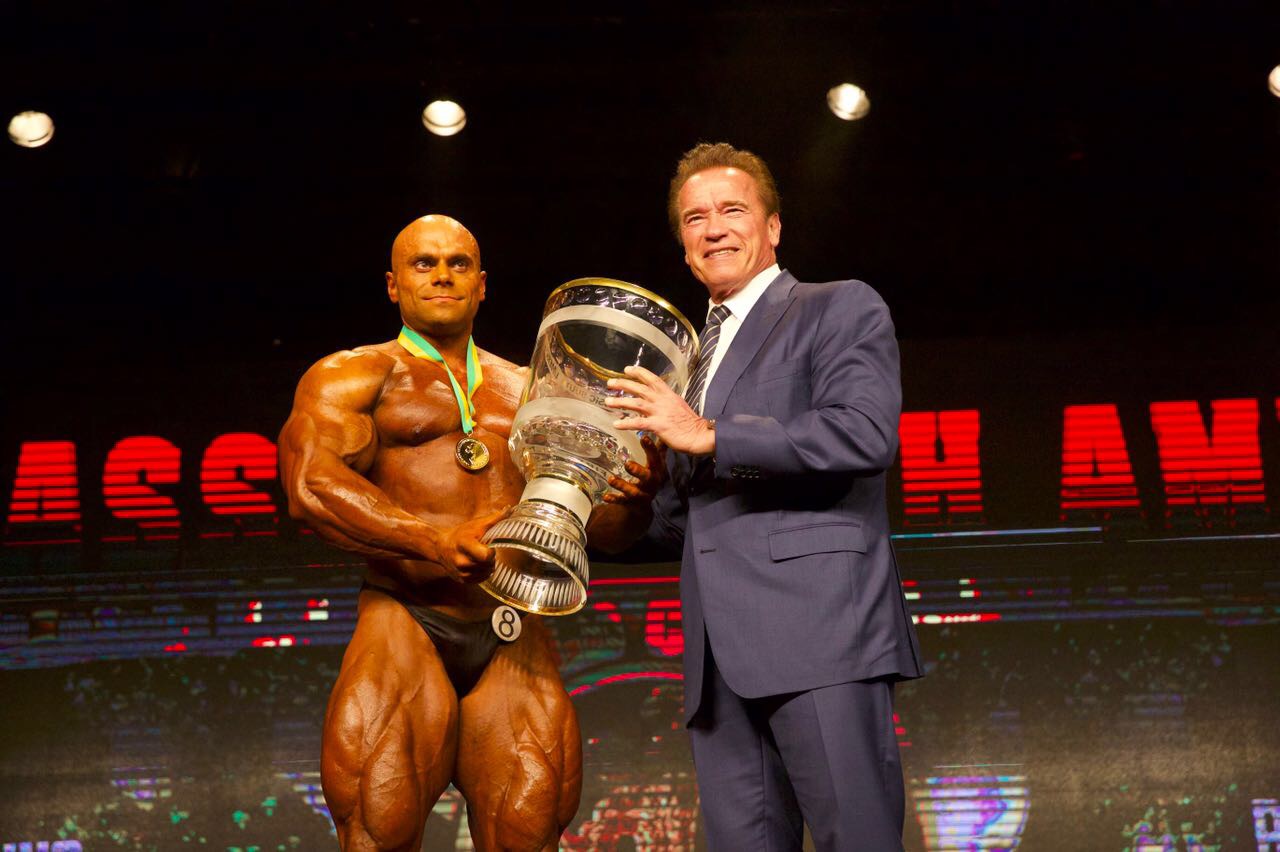 Osladil, Watts and Heinla Win at Arnold Classic South America
Lukas Osladil of Czech Republic, celebrated his second IFBB Pro League Bodybuilding win when he captured the Arnold Classic South America title by defeating favorite Juan "Diesel" Morel (USA) who finished second.
Osladil's first open division win was at the Europa Phoenix Pro in 2015. Arnold Schwarzenegger was on hand to present the trophy and award to an elated Osladil. With his latest victory, the 36-year-old Czech Republic native qualifies for the Olympia.

Also in the top six were Michael Lockett (USA) third; Johnnie O. Jackson (USA) fourth; Tomas Kasper (Czech Republic) fifth; and Earl Abrahams (South Africa) sixth.
Arnold Classic South America: Pro Figure Latorya Watts, of Las Vegas, Nevada, improved on her third-place finish in Columbus, Ohio by winning the Arnold Figure South America title over a field of 12. Also in the top six were: Cydney Gillon (USA) second; Michele Silva (Brasil) third; Danielle Balbino (Brasil) fourth; Swann De La Rosa (USA) fifth; and Janaina Ferreira (Brasil) sixth.
In the Arnold Pro Strongman World Series Qualifier event Rauno Heinla of Estonia prevailed and qualified for the World Series final at the Arnold Strongman Classic in Columbus in 2018. Jerry Pritchett (USA) finished second, and Mateusz Kieliszkowski (Poland) was third.

Also in the top six were: Mikhail Shivyakov (Russia), Dimitar Savatinov (Bulgaria) and Marcos Ferrari (Brazil), fourth, fifth and sixth respectively.

Arnold Classic South America sponsors include: Atlhetica Nutrition, Black Skull, Integralmedica, Max Titanium, Midway, and Champion. With support from: Aubicon, Stadium Sports, Água LegÍtima Lindóia, WW Transportes, Rádio Bandeirante, Rádio Band News, Rádio Trânsito Caçula de Pneus, and Eu Atleta.
---
Photo Gallery
---