2020 Arnold Classic Preview
February 17, 2020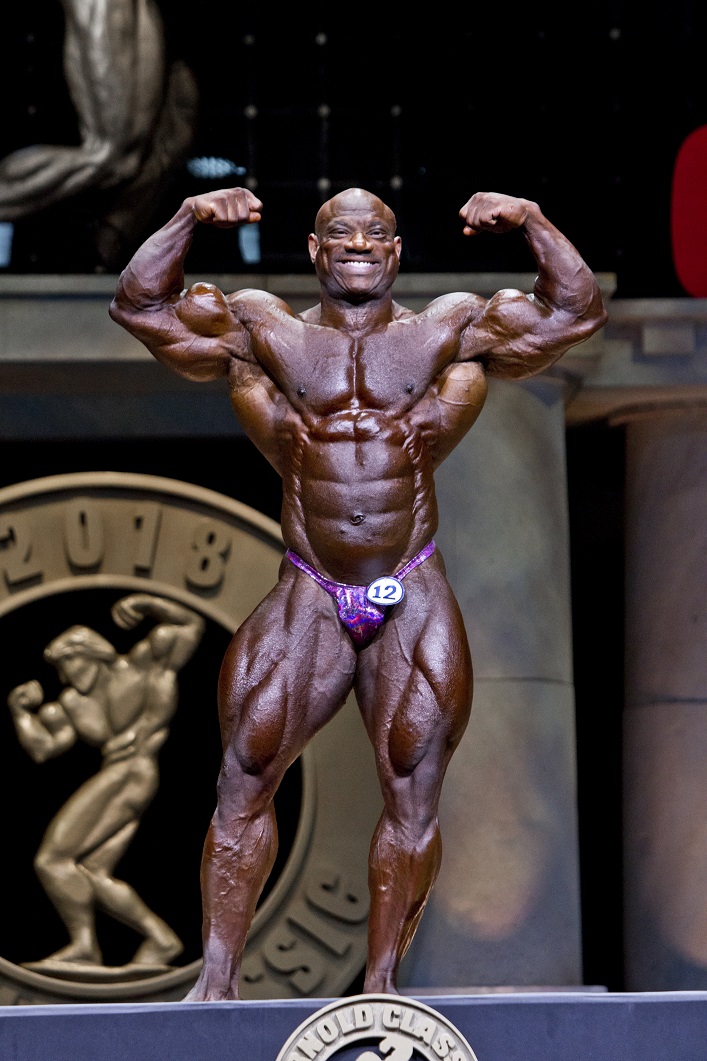 The 32nd edition of the Classic is going to be one to remember
By Roger Lockridge

The stroke of midnight on New Year's Day is about more than watching a ball drop, celebrating a new year, and setting resolutions. If you're a fan of or involved in the sport of bodybuilding, then you know that when the New Year comes around we are two months away from one of the sport's greatest traditions: the Arnold Classic.
The 2020 running of this prestigious event is one that will be talked about not only this season but for a long time to come. The athletes that will compete in Columbus, Ohio on Saturday, March 7 is a unique blend of bodybuilding's past, present, and future. All of them will be looking to have that final moment of the evening where the winner stands onstage with the legendary Arnold Schwarzenegger and be presented with the Arnold Classic trophy.
About the Field

13 world-class IFBB Pro League bodybuilders will be competing from six different countries to pose down in Columbus. Among those competitors will be four different Arnold Classic Champions. One of those men is also a Mr. Olympia winner. Three others will be making their debuts on the Columbus stage. The rest of the competitors have all been on the Arnold Classic stage before and are highly regarded in the sport. One is making his return after a two year retirement.
Past Champions

Dexter "The Blade" Jackson (USA) – Dexter Jackson is the 2008 Mr. Olympia and has won a record five Arnold Classic titles. He has also won four Arnold shows internationally. With 29 IFBB Pro League wins, he is the current all-time leader in pro wins. He was 4th at the 2019 Mr. Olympia and even at the age of 50 is still considered a favorite to win in Ohio for the 6th time which would give him an even 30 pro wins. He last competed in Columbus in 2018 and was second to champion William Bonac.
William "The Conqueror" Bonac (Netherlands) – Bonac is the 2018 Arnold Classic Champion and is the most recent champion in the field. He finished 2nd at this contest in 2019 to champion and eventual Mr. Olympia Brandon Curry. Bonac was 2nd at the 2019 Olympia as well. He is one of the shorter competitors in the lineup but showcases well-developed muscle from head to toe. He will be competing at the Arnold Classic for the third consecutive year.
Cedric McMillan (USA) - McMillan is the 2017 Arnold Classic Champion and may have the most memorable victory interview with Arnold in the contest's history. He has been a part of the Arnold Classic for the last seven years. Aside from his win three years ago, he has never finished lower than 6th. He finished in 7th place at the 2019 Mr. Olympia.
Victor Martinez (USA via Dominican Republic) Martinez is the 2007 Arnold Classic Champion and recently celebrated becoming a United States Citizen. His career has faced multiple ups and downs but he is still regarded as one of the most popular pros in the sport. He has competed in this contest eight times in his 19 year pro career. His most recent effort was in 2019 where he placed 10th.
First Timers
Mamdouh "Big Ramy" Elssbiay (Egypt) – Big Ramy has been a big part of the sport for the last several years but has never been onstage in Columbus before 2020. He has won the Arnold Europe and Arnold South America contests in his career. He has finished as high as 2nd at the Mr. Olympia. He may be the heaviest competitor in the field on contest day, having weighed in at over 300 pounds onstage in the past.
Sergio Oliva Jr. (USA) – Oliva Jr. has a unique connection to this contest despite never competing in it. His father, former Mr. Olympia Sergio Oliva, was defeated in Columbus by Arnold Schwarzenegger at the Mr. World in 1970 which was promoted by Jim Lorimer. The winner and promoter agreed after that contest to go into business once Schwarzenegger retired and that partnership would evolve into this contest. If the younger Oliva were to win and stand onstage with Schwarzenegger 50 years later, it would be a reflection of history and history making in its own right. Oliva is a former New York Pro winner and was the 2015 NPC Nationals Overall Champion.
Patrick Moore (USA) – Very few people knew who Patrick Moore was before 2019. He turned pro in 2017 but made his big splash as a pro last year. He won the California Pro and shocked many fans and athletes by placing in the Top 10 at the 2019 Olympia. His blend of shape and size is what draws many fans to his physique.
Nathan DeAsha (UK) – DeAsha has been on the Arnold Europe stage but never in Ohio. He has placed as high as 7th at the Mr. Olympia and has been victorious six times in his pro career including wins over a few of the men in this lineup. If his conditioning is on, he can be a top contender in his Columbus debut.
Morgan Aste (France) – Aste is the 2019 Arnold Amateur Champion. At 6'3" and weighing close to 300 pounds, he stands out on any stage he steps on. He has also been popular on social media for quite some time. This will be his IFBB Pro League debut.
Other Contenders
Steve Kuclo (USA) – Kuclo is coming off a very successful 2019 season, having won the Indy Pro and placing in the Top 6 at the Mr. Olympia for the first time. He will be competing at the Arnold for the 3rd time. He was 6th in 2019 and 5th in 2018.
Josh Lenartowicz (Australia) – Lenartowicz was 8th at this show last year. He won a show and qualified for the Mr. Olympia but was unable to compete due to having to recover from a surgery to remove a tumor on his skull and issues during that recovery. The Australian superstar also became a father last year. This is his third time being at this contest. His highest previous placing was 3rd in 2016.
Johnnie Jackson (USA) – Jackson is coming out of retirement and Columbus is where his comeback to the stage begins. At the age of 49, he will be the second oldest man in the field and among the most experienced competitors. He has won the 2017 Arnold Africa contest and has placed as high as 4th in seven previous Arnold Classic Ohio contests.
Dark Horses
Lionel Beyeke (France) – Beyeke has been a pro for 10 years and has competed in Columbus four previous times. He has placed 4th in 2017 and has also competed in various Arnold contests around the world. His last pro win was the 2016 San Marino Pro. He didn't compete at all in 2019.
Maxx Charles (USA) – Charles has competed at this event three previous times. His highest career placing is 3rd in 2017 is considered by some to be his best presentation in his career. His last appearance in Columbus was in 2018 where he finished 13th.
Akim Williams (USA) – Williams is the 2013 North American Overall Champion. He competed at the Arnold Classic for the first time in 2019 and placed 9th. He placed in that same position at the 2019 Mr. Olympia contest. His last pro win was at the 2016 Tampa Pro.
For more information about the 2020 Arnold Classic, visit www.arnoldsportsfestival.com and follow @arnoldsports on social media.
---
Photo Gallery
---