Arnold Sports Festival Inspires 200,000 Attendees, 18,000 Athletes
March 06, 2017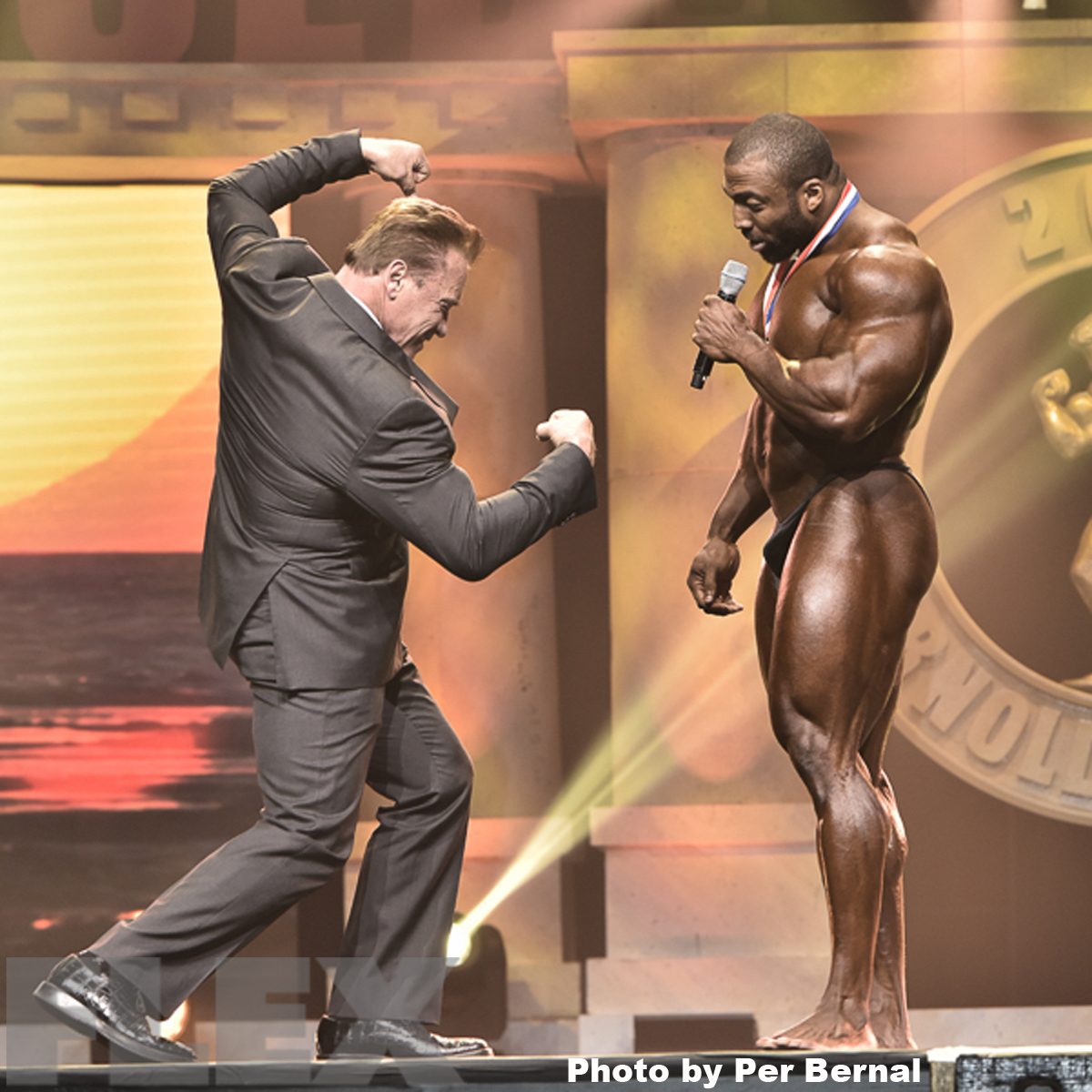 By Steve Wartenberg

The 29th Annual Arnold Sports Festival is over: 20,000 athletes competing in 70 sports and a total attendance of more than 200,000 people from all over the United States and 80 countries.
That's a lot of people and languages, and a lot of poses for photos while flexing beside the Arnold statue outside the Greater Columbus Convention Center. Come on, you know you did it. And shared it.
And how many of you left the Arnold Classic, the EXPO, the fencing, powerlifting, gymnastics or the Strongman competitions and said to yourself: "I need to get in the gym (or on the road or in the pool) and work a little harder." Come on, you know you did. I sure did.
But you know what? That's the whole point of the Arnold Sports Festival.
Mike Brothers has been coming to the Arnold since the mid-1990s when he was a student at Ohio State. The Arnold began in 1989 as a one-day professional bodybuilding competition and was still predominantly bodybuilding by the time Brothers attended his first Arnold.
"Now, it's expanded so much," he said. "I describe it now as more of a health and fitness show."
Brothers – a veterinarian in Canton, Ohio – is all about health and fitness and was here for the 5K Pump and Run, a unique event that combines lifting and running. The 1,000 participants had 30 seconds deducted from their race time for each successful bench press rep (up to 30) prior to the run.
"I did 25," Brothers said. "That's the most I've ever done, but I can do more; I should have done more."
See, that's the Arnold attitude.
After he was finished pumping and running, Brothers headed over to watch the powerlifting competition.
Julie Noyes pumped and ran with her daughter, Natalie.
"This gets you through the winter," she said. "It helps you set goals for your weight and to run and be strong enough to lift."
She did 19 reps. Maybe.
"I was in such a daze; I think I did 19," she said. "You get in there and get so psyched."
See, more of the Arnold attitude.
Noyes is 57 and joked that "at my age I'm just happy to be here." After she was finished with her event, she and her daughter headed over to the EXPO and to watch a few competitions in the convention center. "It's for everyone," she said of the Arnold. "There's even yoga and rowing and I saw CrossFit this year. Until you're here, you don't realize how much energy there is."
Age is just a number for Donya Jackson, who is 46 and won the Women's Masters Figure competition, beating women 10 years younger.
While 46 isn't a big deal, 280 is. This was Jackson's cholesterol level a few years ago.
"My doctor told me to become a vegetarian," Jackson said, adding there was no way she was going to give up meat. But she did begin to eat cleaner and work out. A lot. "I cut out sugar and fats and began to body build, competed 16 weeks later and won and was hooked."
Jackson had one goal after she finished competing at the Arnold: "I want to find the best cheeseburger in Columbus."
BTW: Her cholesterol is now down to a much-healthier 209 and, "I'm still working on getting it down even more."
This is how healthier eating and exercise can change lives.
The constant addition of new competitions, venues and events for all ages is another reason the Arnold Sports Festival has become the world's largest multi-sports weekend. New events this year included: Scottish Highland Games, lacrosse, disabled powerlifting, handball and yoga.
"We have 70 sports events 20,000 athletes and the Olympic Games had 30 sports and 10,000 athletes," said Jim Lorimar, 90, the co-founder and co-patriarch of all of this along with Arnold, his friend and partner. "We're more than twice the scope of the Olympics and each one of the other Arnolds (Australia March 17-19, Brazil April 21-23, South Africa May 5-7, Hong Kong August 18-20 and Spain September 22-24) is of the same scope as the Olympics."
Jim is especially proud of the growth and family friendly nature of the Arnold SportsWorld Kids & Teens EXPO at the Ohio Expo Center. And all the logistics that make it possible.
"We have seven buses and can move 1,500 people an hour between the Kids & Teens EXPO and all the downtown venues and we can park more than 10,000 cars (at the Ohio Expo Center).
I asked Jim what thoughts goes through his mind when he looks across the EXPO and sees thousands and thousands of people. "I'm just happy that in some way we could make a contribution and help bring health and fitness to people," he said.


---
Photo Gallery
---