Rock Reviews 2019 Pump & Run
March 05, 2019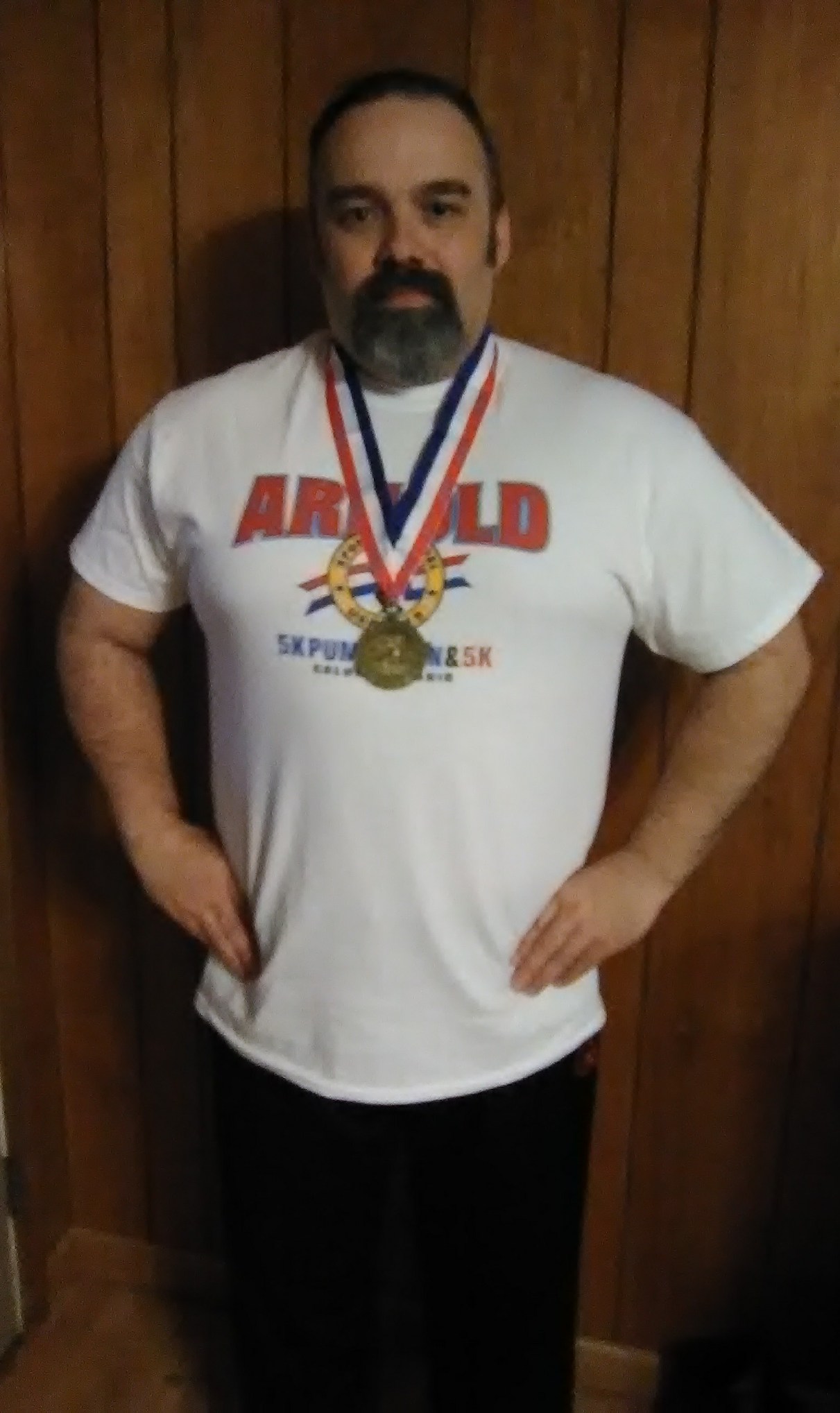 By Roger "Rock" Lockridge
Everyone has likely heard and read by now that 22,000 athletes participated in the 2019 Arnold Sports Festival. The platform that is hosted in Columbus, Ohio every year gives athletes a chance to work towards reaching goals, showcasing their talents, and be a part of this growing fitness community we all know so well. Most of the activities feature physique competitions and strength displays. There is one event that calls for not only strength but endurance as well and 1,000 people get to take part in it on Sunday morning. That event is the Pump and Run and this year I was one of those 1,000 athletes.
A Little Info About Me
I've been a writer in the fitness industry for 10 years now. I've been training myself for 20. I started out as a scrawny, non-athletic 125 pounds. I currently weigh 250 and while I'm not a world-class bodybuilder, I am stronger and can move. I've done the Pump & Run two times before but was overcoming knee and back injuries which kept me from doing it in 2018. So while I didn't expect to do well this year, I was simply glad to be able to compete again.
How the Pump and Run Works
The Pump and Run is both a strength and endurance event. The athletes are weighed in while wearing his or her running outfit and shoes. The lifter bench presses a percentage of his or her bodyweight (rounded to the nearest 5 pounds) for as many reps as possible up to 30. Each rep that is completed counts as a 30 second bonus onto the 5k time that the athlete runs later in the morning.
The Bench Press (The Pump)
The bench press portion is first. When you get to the bench there are volunteers, spotters, and a member of the Armed Forces there to count, help, and officiate. That encouragement can help you get an extra rep or two you may not have if you were training at home. As a 37 year old man that weighed 250 pounds, I had to lift 100% so I had to bench 250. There is no warm-up sets. You can do pushups and stretch or do something else while you wait but when you get to the bar, you immediately start with your number. I was able to complete 13 reps with 250. I had very little sleep from the previous night since I was working and writing about the Arnold Classic so all things considered, I'll take it.
The Run
Five kilometers comes out to 3.1 miles and the athletes that run get to enjoy some of the scenery of the Columbus area while they run because this portion of the event takes place on the local streets. Police officers block the roads and people stand at various points to cheer the runners on. The people of Columbus are supportive of this entire weekend in general.
This event does take place in early March which also means that you get to enjoy the Columbus weather too. On this day it was 30 degrees with a wind chill factor of 25 degrees. It had snowed and rained overnight occasionally as well.
In spite of the chill in the air, the energy of the athletes kept everyone's spirits up and that only grew as Arnold Schwarzenegger himself came to start this event off. Upon his countdown, the athletes cover the entire width of High Street and take off. The better athletes clearly make their ways ahead and never look back. Others who might not be as fast (like me) start off with some speed but eventually transition to a jog.
The Result
As one of those slower athletes in this field and with instinctive concern for my past injuries, my main goal was to finish in less than 40 minutes. I along with other athletes slowed down occasionally due to concern with ice and slick spots on the road but still managed to complete the 5k in 37:21. The 13 reps on the bench gave me a bonus of 6:30 so my final time comes out to be 30:51. I've done better in this event but thought I was going to do worse so I'm satisfied overall.
Final Thoughts
When I've come to Columbus in the past, I've heard the ASF folks promote the number of people in attendance and how many athletes were there and was impressed. Now that I was there as one of those athletes, there is a greater sense of accomplishment that comes with knowing I was one of those 22,000 athletes. I didn't win and was not even in contention but the Pump and Run is just as much about personal accomplishment and competing against yourself as it is an event that involves other athletes. I hope to do this event again next year and if so, my goal will be to get all 30 reps on the bench press and run a time in less than 30 minutes before bonus time.
My thanks to the Arnold Sports Festival, RUNOHIO, and everyone in Columbus for the support. I had a great time and look forward to seeing you again in 2020.
---
Photo Gallery
---