William 'The Conqueror' Bonac
Division: IFBB Pro Bodybuilding
Turned Pro: 2012
Height / Weight: 5-7 / 235 lbs
Age: 39
Location: Netherlands
William "The Conqueror" Bonac, a Ghana native now living in the Netherlands, is a two-time Arnold Classic USA Champion, winning the 30th Anniversary Arnold Classic in his first professional appearance on the famed Arnold Classic stage and again in 2020 against a stacked field which included four prior Arnold Classic Champions.
Bonac, who first made a name for himself in bodybuilding when he finished third in the heavyweight division at the 2011 Arnold Amateur, dominated all three rounds of judging in cruising to his first major professional victory. It was the sixth career win for Bonac, who recently finished a strong fourth at the 2018 Mr. Olympia.
He began lifting at the early age of 13 as a stress release. After relocating to Australia, he decided to pursue bodybuilding in earnest. His bodybuilding idols include Flex Wheeler and Kai Greene who inspired him to train even more. 20+ years later his physique has become one of the best in the sport.
Known as one of the most humble and down to earth bodybuilders, Bonac has been waiting to meet Arnold since the 2011 Arnold Amateur contest. He is a longtime fan of Arnold's movies, his favorite is Conan the Barbarian. During his acceptance speech with Arnold Bonac said, "It feels like a fairy tale, especially getting the trophy from you."
Past Results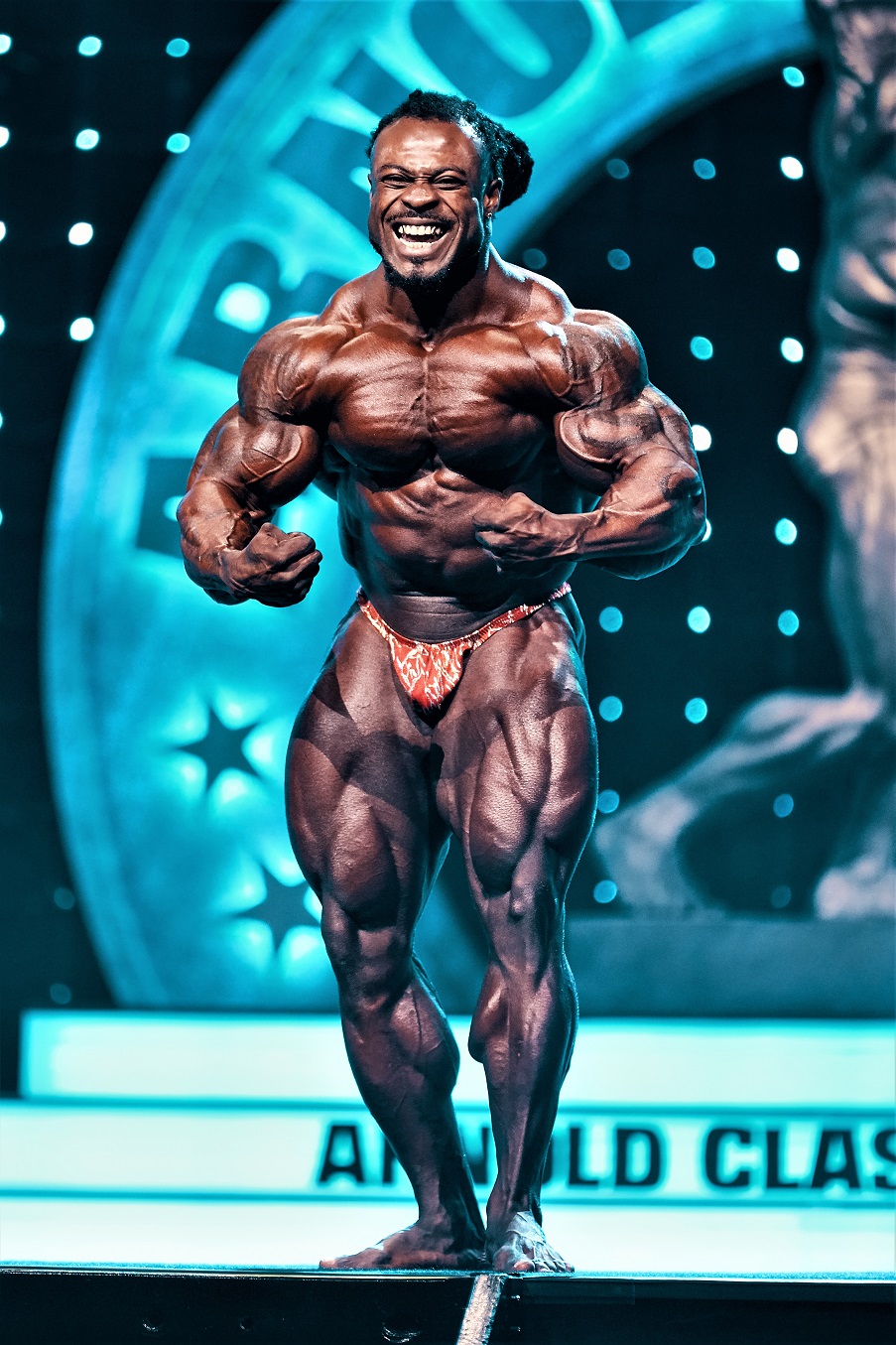 Photo Credit: Christopher Bailey