Brandon 'The Prodigy' Curry
Division: IFBB Pro Bodybuilding
Turned Pro: 2008
Height / Weight: 5' 8 / 260 lbs.
Age: 39
Location: Murfreesboro, TN USA
Brandon "The Prodigy" Curry, a veteran bodybuilder from Murfreesboro, Tenn., won the 31st Arnold Classic for the first time with his wife Brandy Leaver and four children in the audience.
Curry was born and raised in Nashville, Tennessee. He first became interested in fitness and weight training at the young age of six when he was motivated by the physiques of G.I. Joe action figures and later by Sylvester Stallone from the Rocky and Rambo movies.
In high school, Curry was involved in wrestling, track and field and football. At Middle Tennessee State University he majored in exercise science and switched his focus from sports to bodybuilding and weight training.
Curry became a full-time personal trainer and bodybuilder. His own physique improved each year from his first competition in 2003 to when he earned his pro card at the 2008 NPC USA Championships.
Curry just took home his biggest win to date and we are certainly looking forward to what's next for the Arnold Classic champion.
Past Results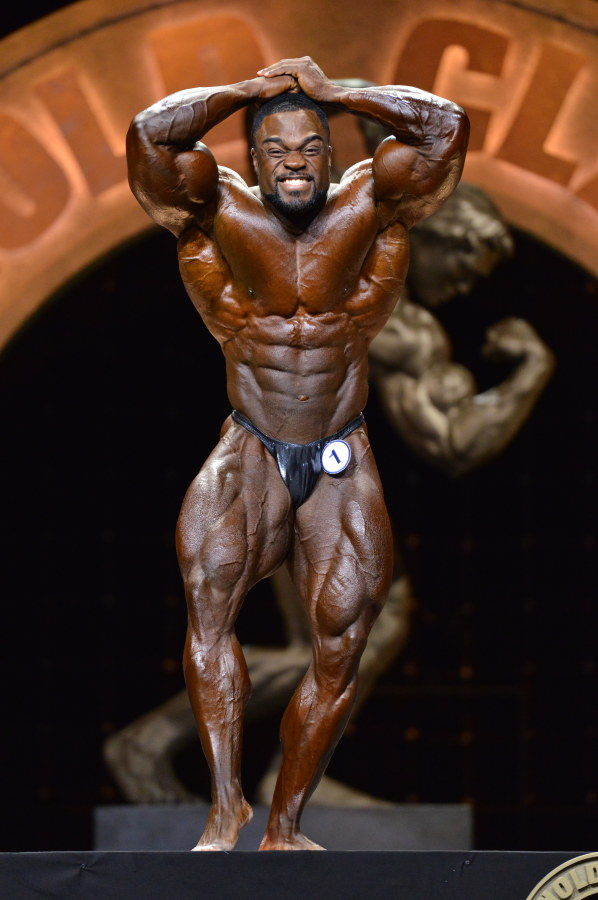 Photo Credit: Dan Ray & Maximum Muscle Report