Division: IFBB Pro Bodybuilding
Turned Pro: 2011
Height / Weight: 5'7 / 230
Age: 37
Location: White Plains, NY USA
Jonathan DeLaRosa was born in New York. Early in DeLaRosa's life, he had a fascination with bodybuilding because his father trained with weights and had bodybuilding magazines that the young DeLaRosa would look through. He wanted to become like his father and the other bodybuilders he saw in the magazines, so he imitated the workouts his father would do.
DeLaRosa never lost interest in being muscular. He made the middle school basketball team and would do extra calve raises and weighted jump squats to improve his vertical. DeLaRosa continued to play basketball through high school, all the meanwhile, spending hours in the gym trying to make himself a better athlete.
Nearing the end of a successful four years playing high school varsity basketball and football, DeLaRosa suffered an injury during a football game. Shattering his coccyx and sacrum. After being hospitalized with an infection from the injury an emergency surgery left DeLaRosa bedridden for six months.
After healing, DeLaRosa was anxious to get back to the gym to regain the muscle he had lost after being laid up. DeLaRosa trained even harder and was on a bodybuilding stage in just two years, turned Pro in 2011, he appeared on the Olympia stage in 2014 and the Arnold Classic stage in 2018.
Past Results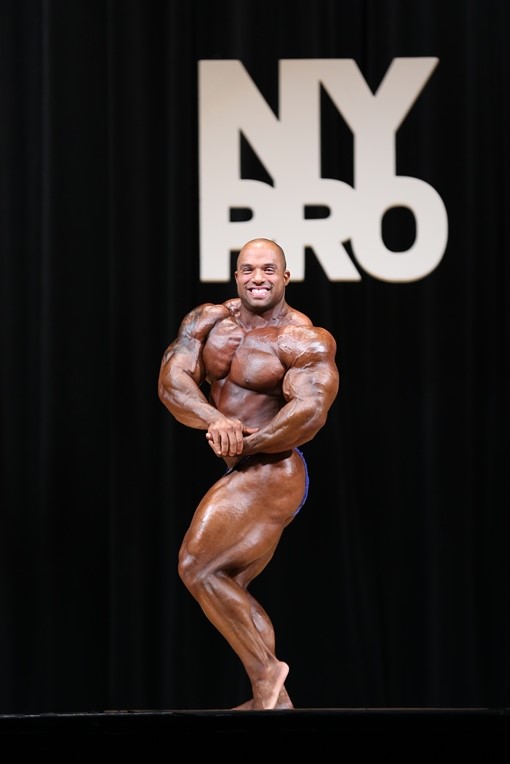 Photo Credit: MKay