Division: IFBB Pro Bikini
Turned Pro: 2011
Height / Weight: 5-2 / 105 lbs.
Age: 34
Location: Weston, Florida USA
India Paulino is a top IFBB pro bikini competitor with 13 wins and 29 top 5 finishes and has been dominating the division since turning pro in 2011.
When she's not competing, Paulino finds joy in inspiring and motivating others to change their life for the better. She's also a certified life coach, and fitness model, and a former law enforcement officer and dance teacher.
As she grew up, Paulino felt misunderstood and found dancing was a good way to express herself. Tap, jazz, ballet, pole fitness, belly dancing and cheerleading were her favorites.
Later she became a dance instructor which lead to her becoming a life coach. She enjoyed seeing the transformations her students would make as they became stronger and more confident.
Past Results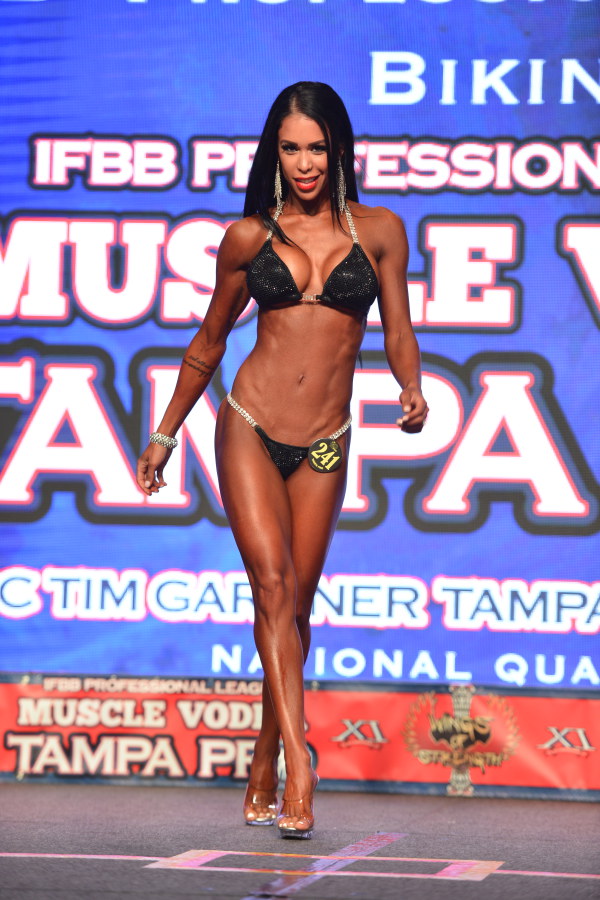 Photo Credit: Maximum Muscle Report and Dan Ray