The Arnold USA Powerlifting Championships will return to the Arnold Sports Festival for an 13th straight year in 2020.
USA Powerlifting (USAPL), based in Anchorage, Alaska, has more than 22,000 members who compete in an organization committed to drug-free competitions throughout the United States. The group is also the only U.S. member of the International Powerlifting Federation (IPF), the oldest and largest governing body for the sport of powerlifting. The IPF, founded in 1971, has members in more than 100 countries.
The 2020 USA Powerlifting Championship are sold out.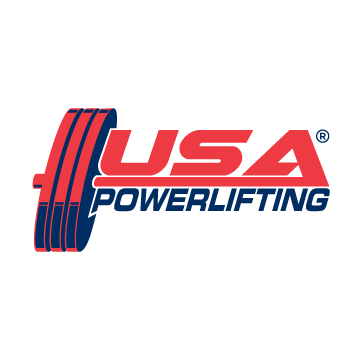 Dr. Larry Maile, President of USA Powerlifting, said, "USA Powerlifting is thrilled to return to the Arnold Sports Festival for our 11th year. Once again, we will showcase many of the world's elite lifters as they compete in the benchpress, deadlift and squat. Watch as the best athletes go head-to-head in competition and watch as they attempt breaking World Records!"
2019 USA Powerlifting paid out $42,000 in prize monies to our Pro Athletes at the Arnold! Watch them compete again in 2020 for the Gold, the American and World Records and cash payouts!
2020 Event Information
The 2020 Arnold USA Powerlifting Championships will consist of seven events that will be held in the Greater Columbus Convention Center's C-Pod (same location as previous years) and on Arnold Fitness EXPO Stage and ROGUE Strength Stage.
USA Powerlifting Battle of the Regions
8 a.m.-6 p.m., Friday, March 6 in C-Pod
The Battle of the Regions consists of the top 8 athletes who competed at Regionals in 2019 will be selected for this competition. Each region will be battling as a team, scoring by IPF formula.
A7 Pro Raw Challenge
8 a.m.-7 p.m., Saturday, March 7 in C-Pod
A competition of raw lifters who will qualify at the 2019 USA Powerlifting Raw Nationals. They must achieve a qualifying IPF score in order to compete. This high demand competition filled under 3 minutes last year.
USA Powerlifting Pro Bench Bash
10:30 a.m.-12:30 p.m., Saturday, March 7 on ROGUE Strength Stage
Also held on the Rogue Strength Stage, some of the best benchers from around the world will be competing. Watch both raw and equipped going head to head for the big cash prizes and the chance to set IPF World Records.
USA Powerlifting Arnold Grand Prix by SBD
2:30 p.m.-5:30 p.m., Saturday, March 7 on ROGUE Strength Stage
Held on the Rogue Strength Stage, this event is a fast paced, 2-hour event, consisting of 8 raw lifters and 8 equipped lifters (8 women and 8 men in total). Scoring for the top prize is based on the Wilks formula, so every attempt is critical. In the past years, we have seen IPF World Record squats, benches and deadlifts go into the history books. We anticipate more to come in 2019.
SBD Pro American Invitational
8 a.m.-3 p.m., Sunday, March 8 in C-Pod
The top level raw and equipped lifters compete in a full meet (squat, bench and deadlift) for the top prize money. This event is invite only and consists of the top level lifters from our National and international events.
USA Powerlifting Pro Deadlift
10 a.m.-11:15 a.m. Sunday, March 8 on Arnold Fitness EXPO Stage
Sunday morning, some of the biggest pulls of the weekend will happen in front of the massive crowd at the Arnold. Both men and women will be competing, not only for the biggest pull within their gender, but also by formula. We will see multiple women pulling over 500+lbs and men between 800 and 900lbs!
USA Powerlifting Squat Challenge
(10 a.m.-Noon Sunday, March 8 on ROGUE Strength Stage)
Sunday morning kicks off a whole new event for USA Powerlifting. Changing it up some, we will be having lifters competing in a squat for reps competition. These lifters can max out with a lot of weight, but are they ready to give a show with how many reps they can move? Time will tell.